A La Carte Travel & Tours


A La Carte Travel is the inspiration of intrepid explorer and Egyptologist Elia Takla.  Elia's thirst for travel stems from growing up in Egypt and working in the travel business as a tour guide then tours director for over 15 years, and where he discovered the richness of global cultures. A veteran of global expeditions to over 40 countries, he has criss-crossed the continents to experience the extraordinary. During these years, Elia realized the vast difference between a package tour and personal discovery -- where deep knowledge and personal attention of a local guide can turn a trip into an experience!

It is from these roots that Elia began building his vision for A La Carte Travel & Tours. Led by a team of destination experts with real in-country experience (not a call center), and a commitment to rethinking the way you travel - it has resulted in an award winning travel company that spans the globe.

What does this mean for you? 

It's simple: extraordinary travel experiences at unrivalled value.

If you wish to discuss your travel needs with one of our travel experts, please feel free to 
contact us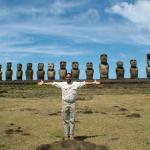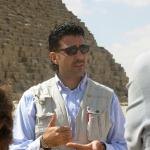 Our Mission: 

Going that extra step by providing as much detail and information required when helping plan your holiday to make sure it meets with your expectations and you return home with great memories. We specialise in tailormade travel packages and tours to suit the amount of time you have available during your vacation, where you would most like to visit and the budget that you have available. Regular group touring or private guided touring is available according to your preference.

Our Vision :

We do not want to be the largest travel company in Canada..., but the best, we do not want to have just high numbers of clients, but, high percentages of satisfied clients, we believe there has to be a balance between the quantity of our clients and the quality of our services, not just quantity, not just quality, but a good quantity of excellent quality , this is our basic philosophy, the way we plan to expand to all North America. 


Your Full Service Travel Agency