A La Carte Travel & Tours

During the Serenity Travels™ journeys to Greece in 2006, Israel & Jordan in 2009 and Egypt in 2009, I found Elia's skills as a tour coordinator and companion unsurpassed and second to none.

Elia's ability to speak several languages, plus his extraordinary and comprehensive knowledge of local laws & customs, negotiating skills and hot shopping tips have contributed to the most amazing and profound experiences of my life. 

Elia is a true professional, dedicated and delivers first class service every time.

Cris Elphinstone

Gold Coast, Australia

A La Carte Travel and Tours are of the highest caliber when it comes to providing superb trip arrangements.  Travel Manager, Elia, made my "life-long dream trip" of exploring ancient Egypt all that I could possibly hope for and more!  The itinerary was superb -  from excellent accommodations, informative site tours, to the many seamless transportation details and timings - all were well taken care of for me.  This allowed me to have an awesome and outstanding travel experience!  I was able to relax completely and enjoy fully the many sites and wonders of Egypt.  Thank you! 

Janus Ritchie, Calgary, Canada.

I have found that Elia Takla's expertise as a travel manager goes above and beyond expectations. His services are excellent, particular his ability to tailor the trip to exactly what your looking for. I have traveled with Elia for several years now and always felt taken care of throughout the whole trip.

If you are looking for a trip of a lifetime then go with Elia as he is a true professional. I recommend him to everyone who desires adventure and fun.

Sharon Ellis

Sydney, Australia

I use A La Carte Travel and Tours exclusively for my personal and business travel.

Since 2003 Elia Takla has personally directed our spiritual groups to Egypt, Jordan, Israel, Greece, Turkey, Peru, Chile and Easter Island.

Elia is a miracle worker that vigilantly focuses his attention on every component of the journey. We always feel safe and secure, knowing that every detail is expertly overseen. No matter the destination, we know that the ultimate experience lies ahead when A La Carte is arranging our tour.

It doesn't matter how big or small my groups are; Elia's commitment to superior service and attention to detail assures us amazing, drama free journeys that remain in our hearts and minds as trips of a lifetime.

Thank you for the last seven years of superior travel experiences Elia. I look forward to many more amazing journeys in the future.

Rev. Jill Marie

Serenity Ministries & Serenity Travels - USA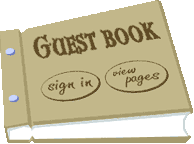 We've had the pleasure of traveling with Elia on trips during 2007 and 2009 to Egypt, Jordan and Israel. Elia made all the arrangements for our group's tours and was our guide as well. From the first moment that we met Elia at the airport in Cairo, we knew that we were in good hands. Our initial impressions of him as a professional and personable leader only got better in the weeks that we spent with him.

Soon we noticed that he was very organized and reliable. His extensive knowledge of history and culture made everywhere that we went highly enjoyable. He has a wonderful sense of humor and is a great conversationalist. Everything about the tours was exceptional and we look forward to traveling with Elia and going on his tours again and again.

Michael & Deborah Lindholm

Charleston, SC USA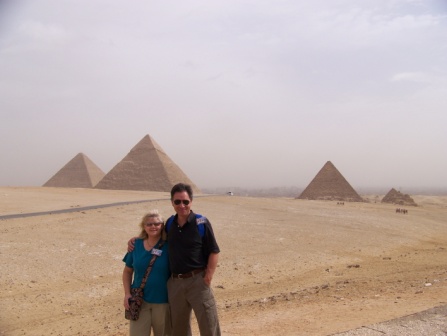 Elia went way beyond any expectations I or my group had with the recent 12 day trip to Egypt. Being an Egyptologist as well as the Travel Manager he took care of every detail from providing the amazing comprehensive itinerary to explaining all the details of the pyramids and sites. Elia even managed to provide us all with extra suitcases at the last minute so we could take our beloved treasures back to North America with us. I would not hesitate recommending Elia and he will be taking our group to Greece in 2012.

Pamela Shelly,

Transformational Teacher and Author

Kelowna, BC, Canada"

Year first hired: Oct 2011